Note: Data Exports & Sync is only available for accounts with Business Plan.
Export & Sync to Google Sheet
Step 1: Create a sheet
Invite sheet-bot@blackmagic-so.iam.gserviceaccount.com as an Editor.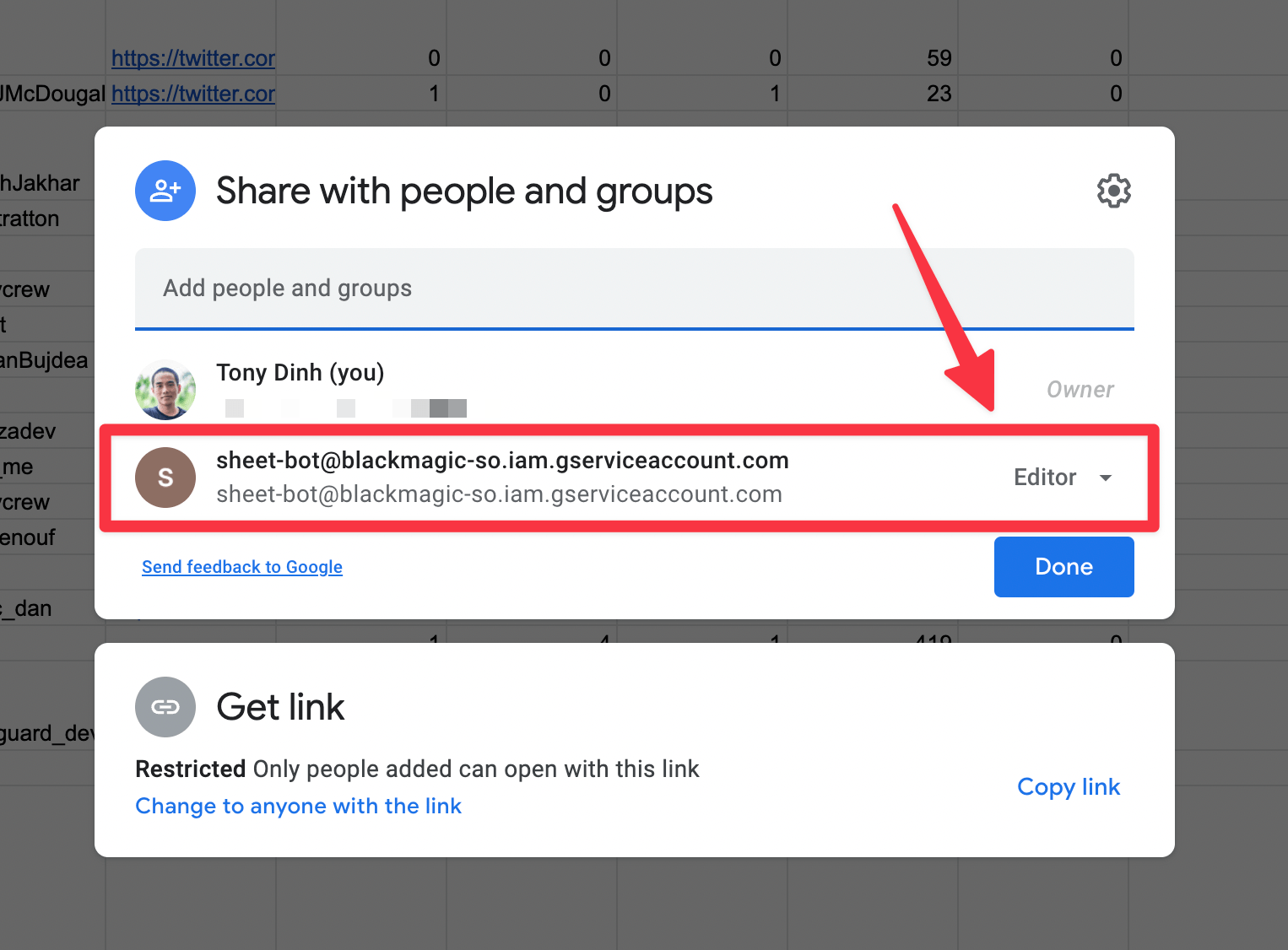 Step 2: Enable Data Sync
Click the Google Sheet Sync task.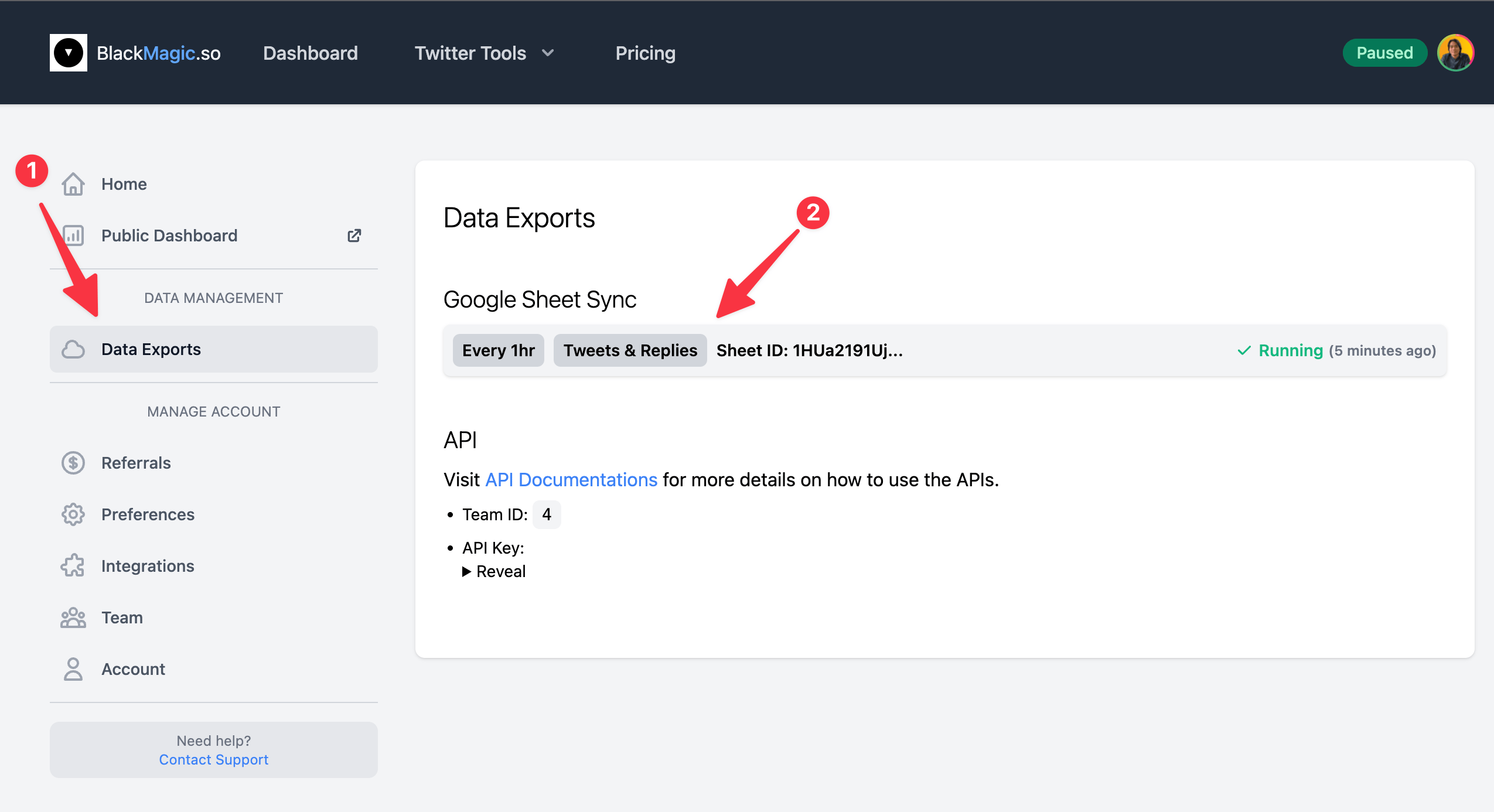 Enter the spreadsheet URL
Click "Test" to see if the setup is working.
Click "Run Now", then wait for it to complete.
Verify that the data looks good in the sheet.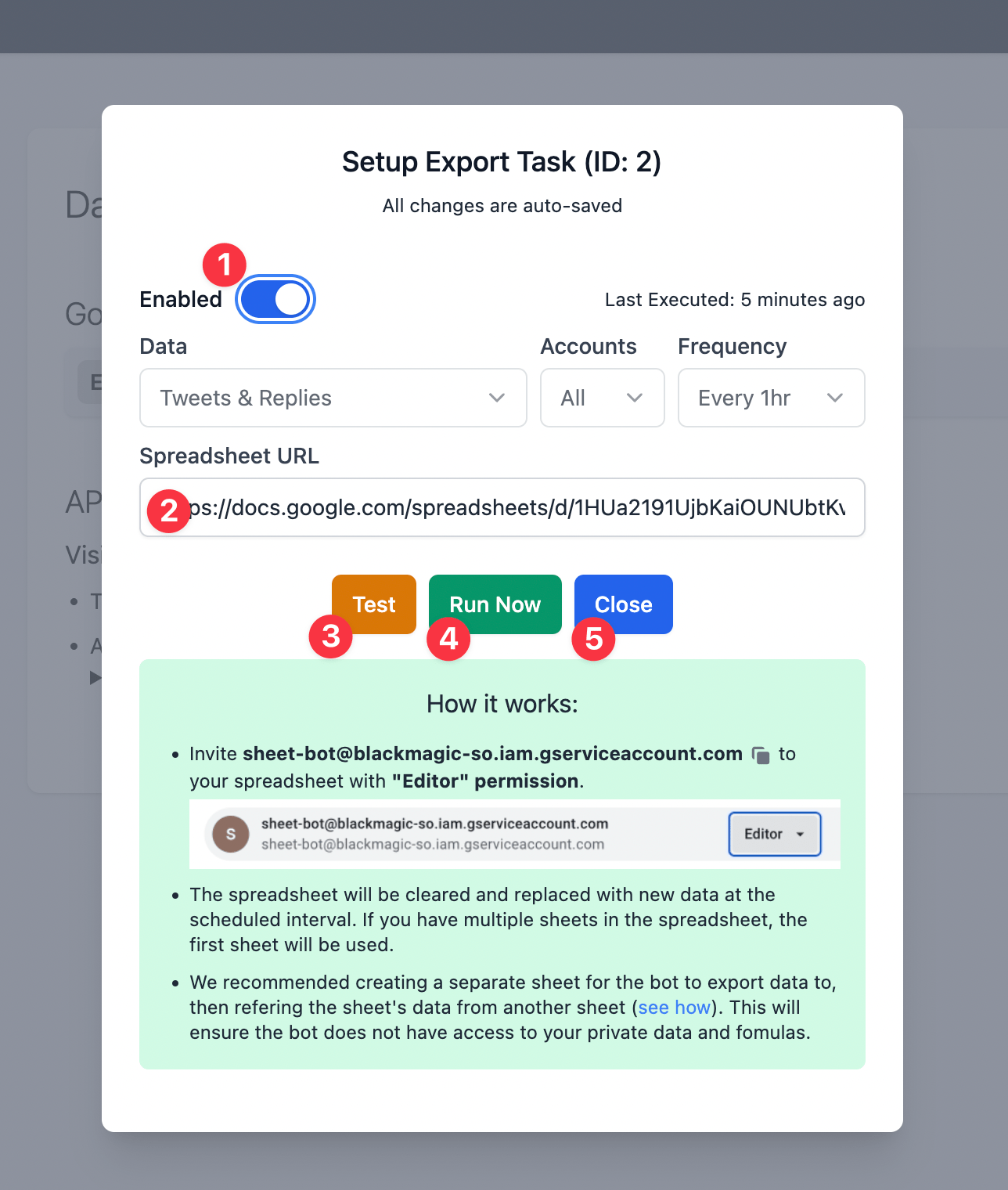 From now, the task will run every 1 hour.
Example output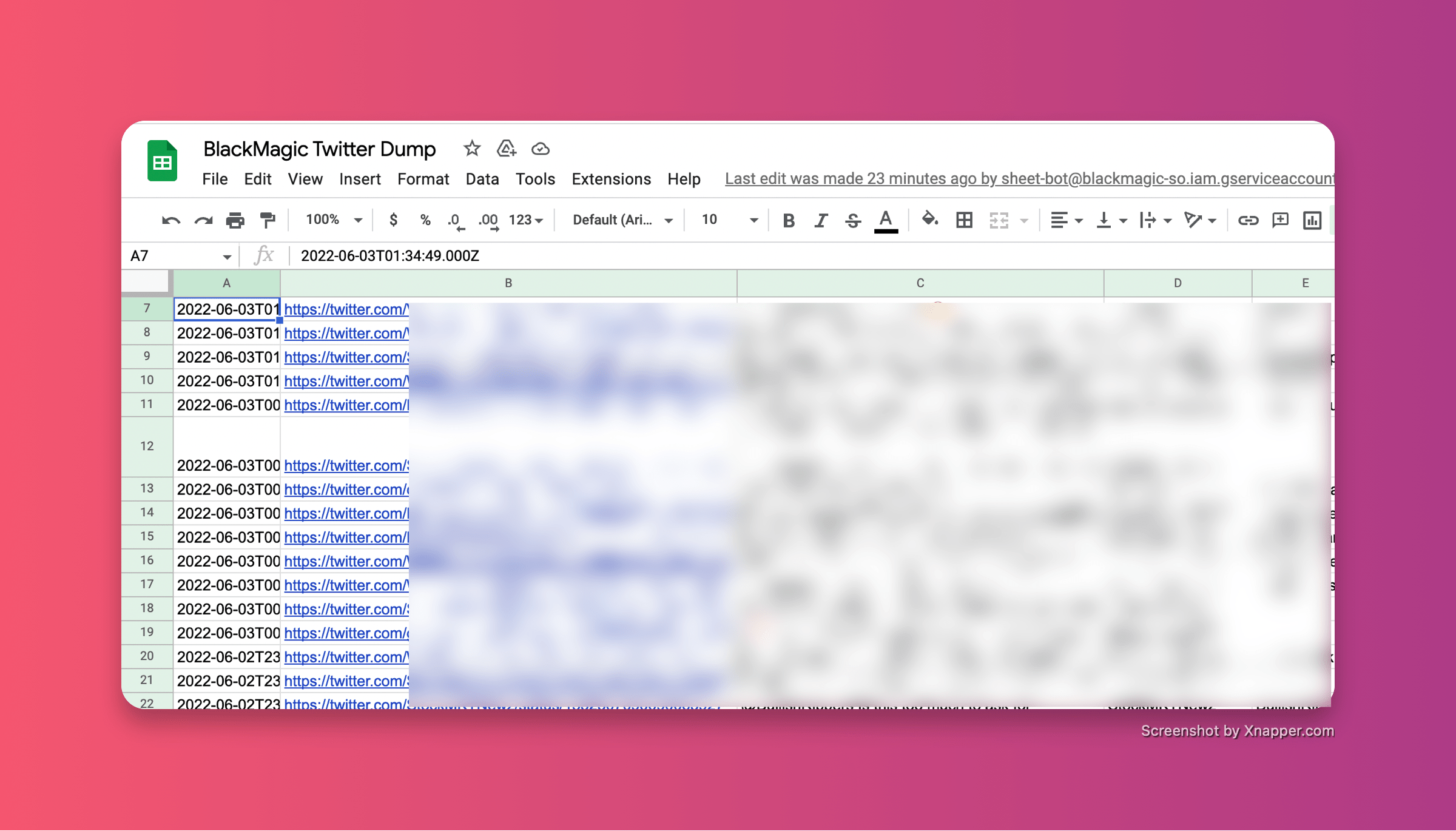 Export raw JSON/CSV with API
Use these URLs:
JSON: https://api.blackmagic.so/data/teams/{TEAM_ID}/tweets?key={API_KEY}&format=json
CSV: https://api.blackmagic.so/data/teams/{TEAM_ID}/tweets?key={API_KEY}&format=csv