Stand out on
social media
BlackMagic.so is a Twitter growth tool using forbidden magic and Twitter API.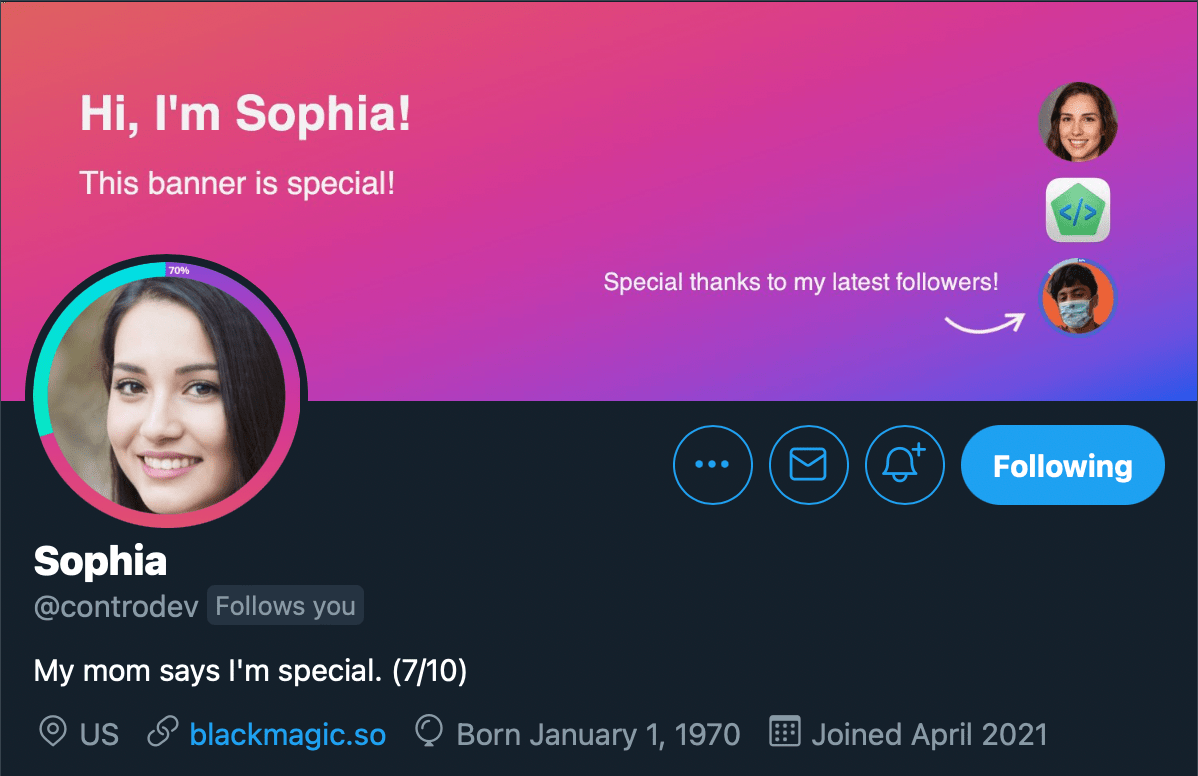 Real-time Banner
A Twitter banner that update in realtime interactively with your followers!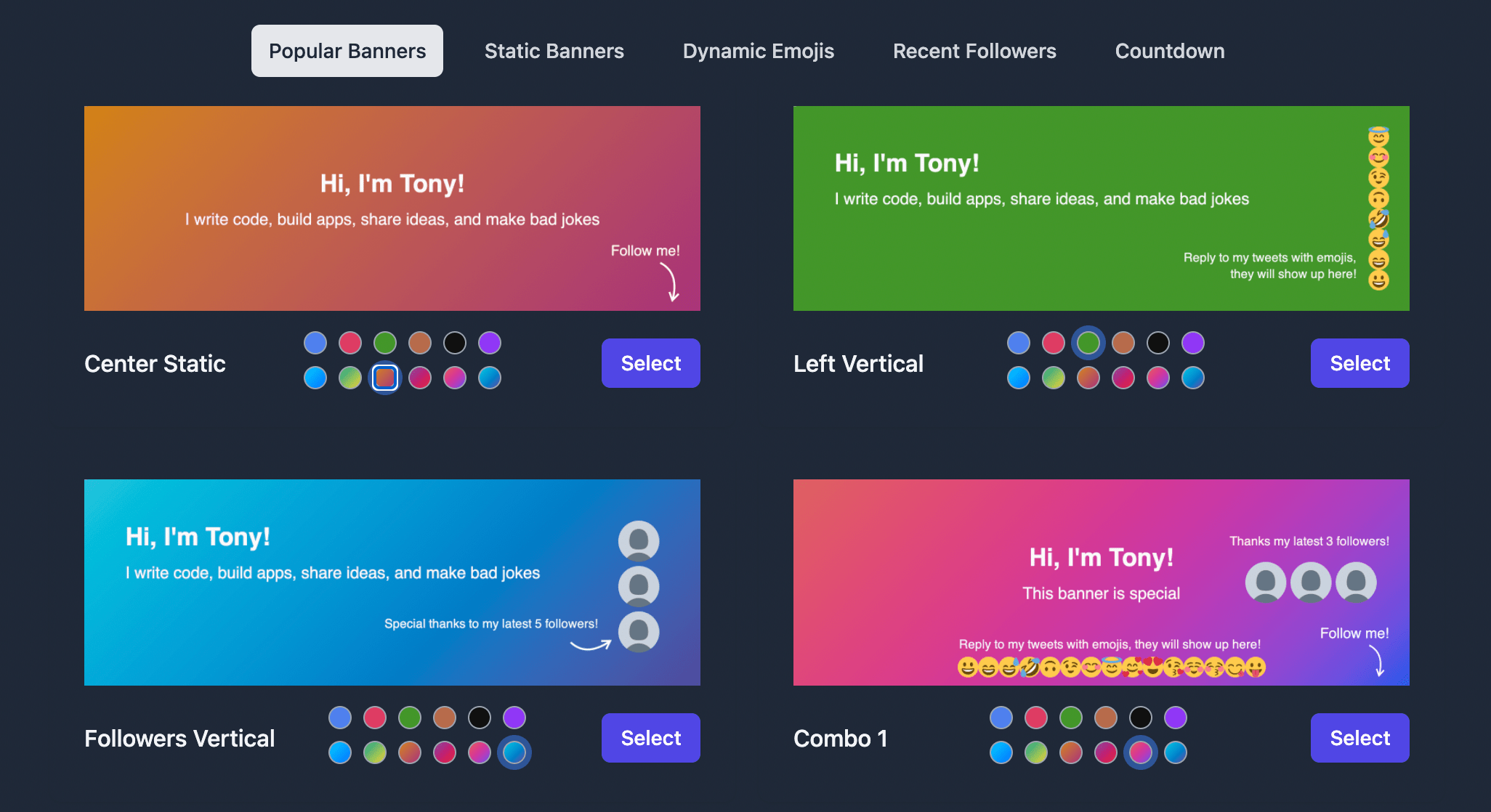 Profile Progress Bar
Show a progress bar on your Twitter profile picture. Track your progress, make yourself accountable, or just have some fun!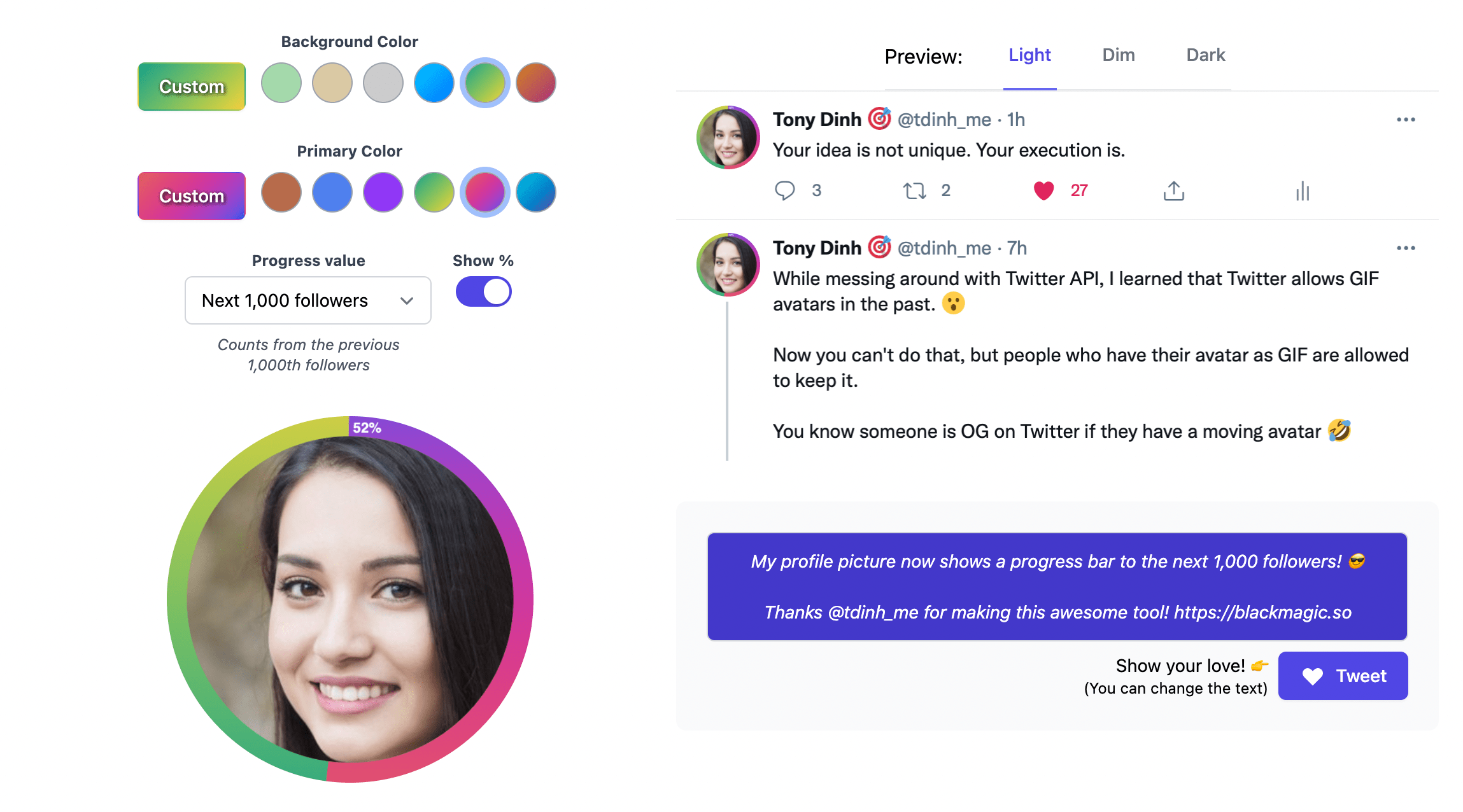 Who is using Black Magic?