Note: if you are using the Business Plan, check this document for a better way to manage multiple accounts. 👇
How to view analytics from multiple accounts for Team
If you have multiple accounts with Black Magic subscription, you can switch between the accounts seamlessly within the Twitter web interface.
While logged in into Account 1, switch to Account 2 using Twitter Web interface.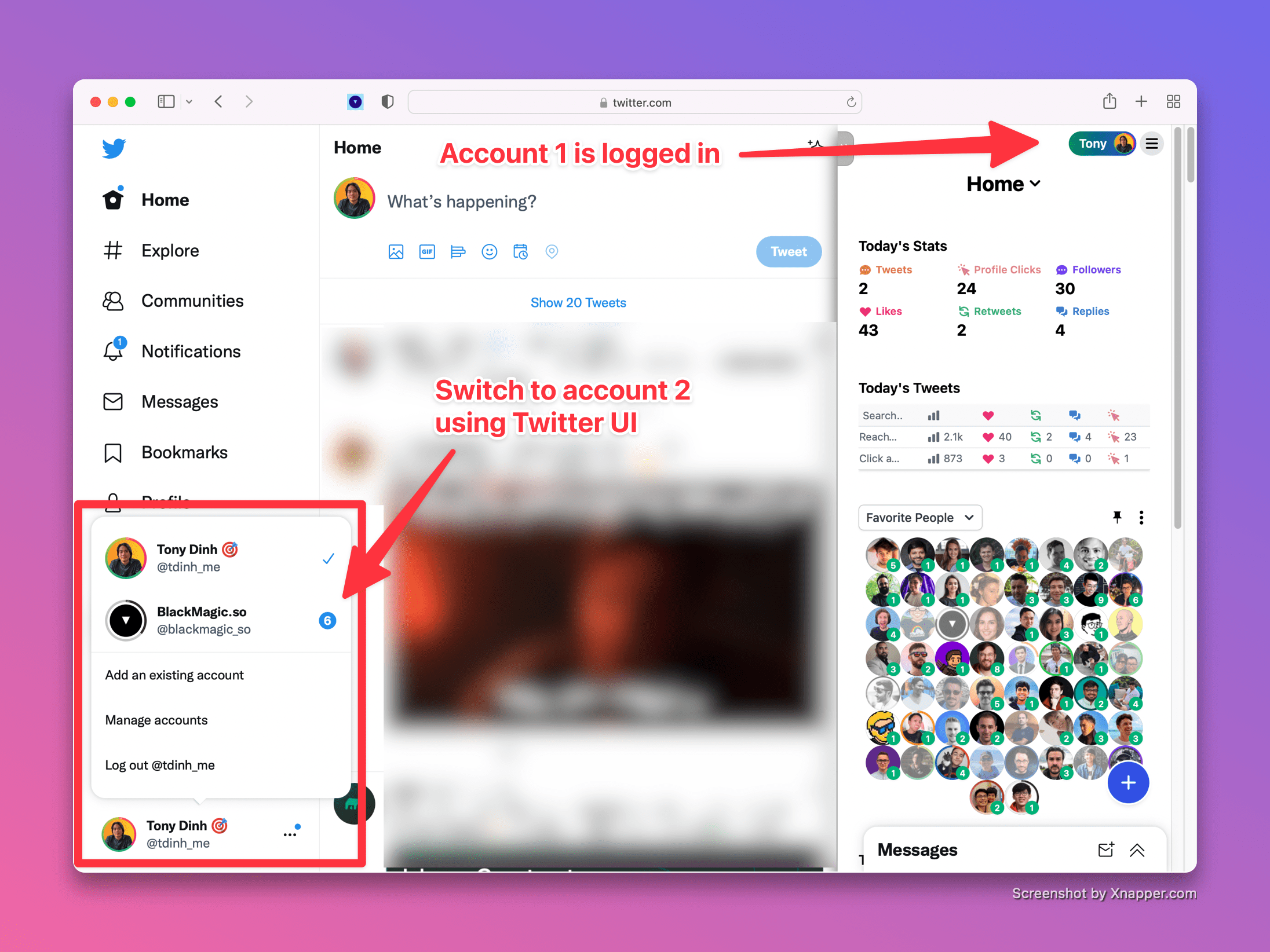 Login to Black Magic while logged in as Account 2.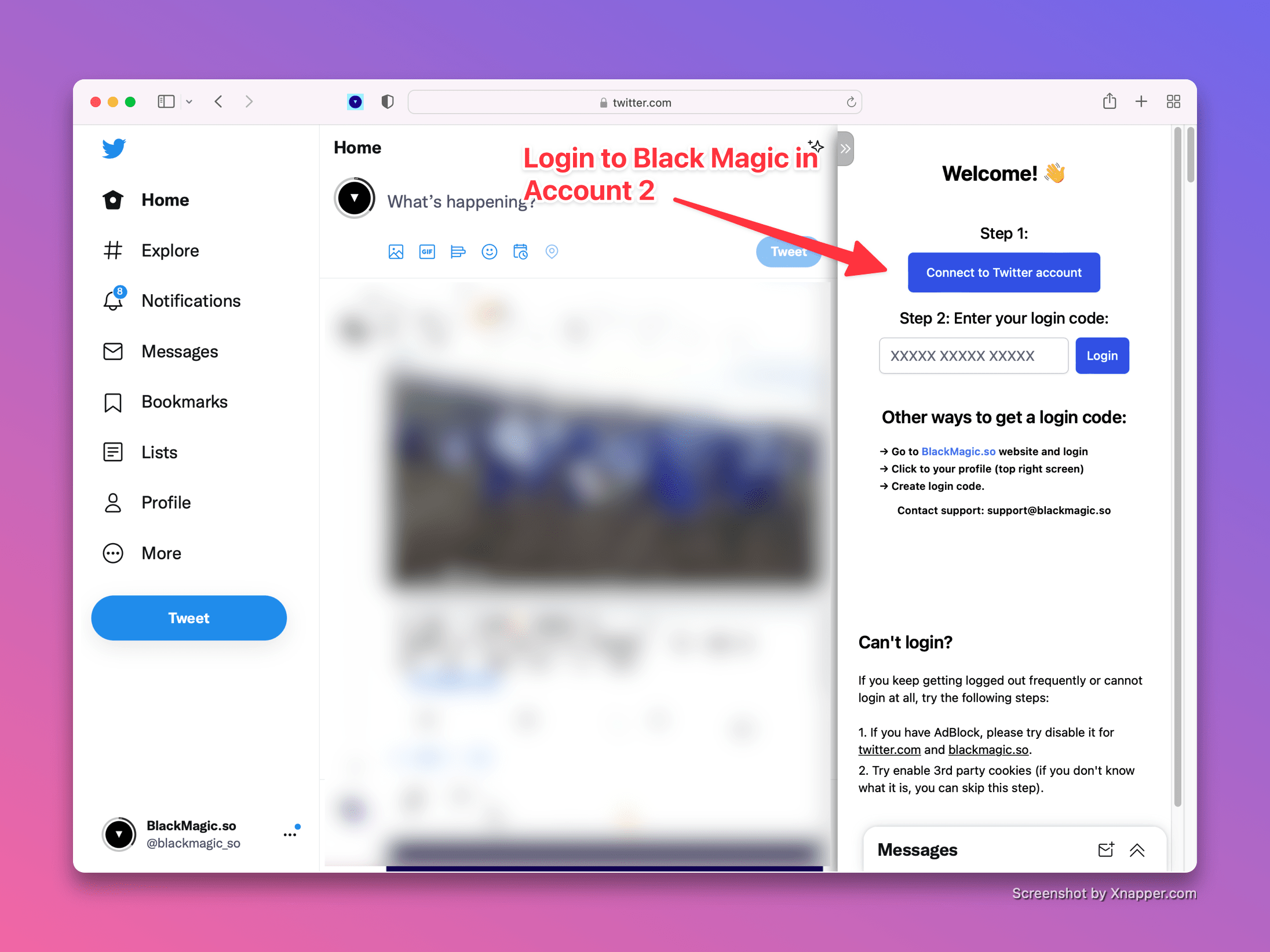 Black Magic will now shows the stats based on the current logged in account automatically.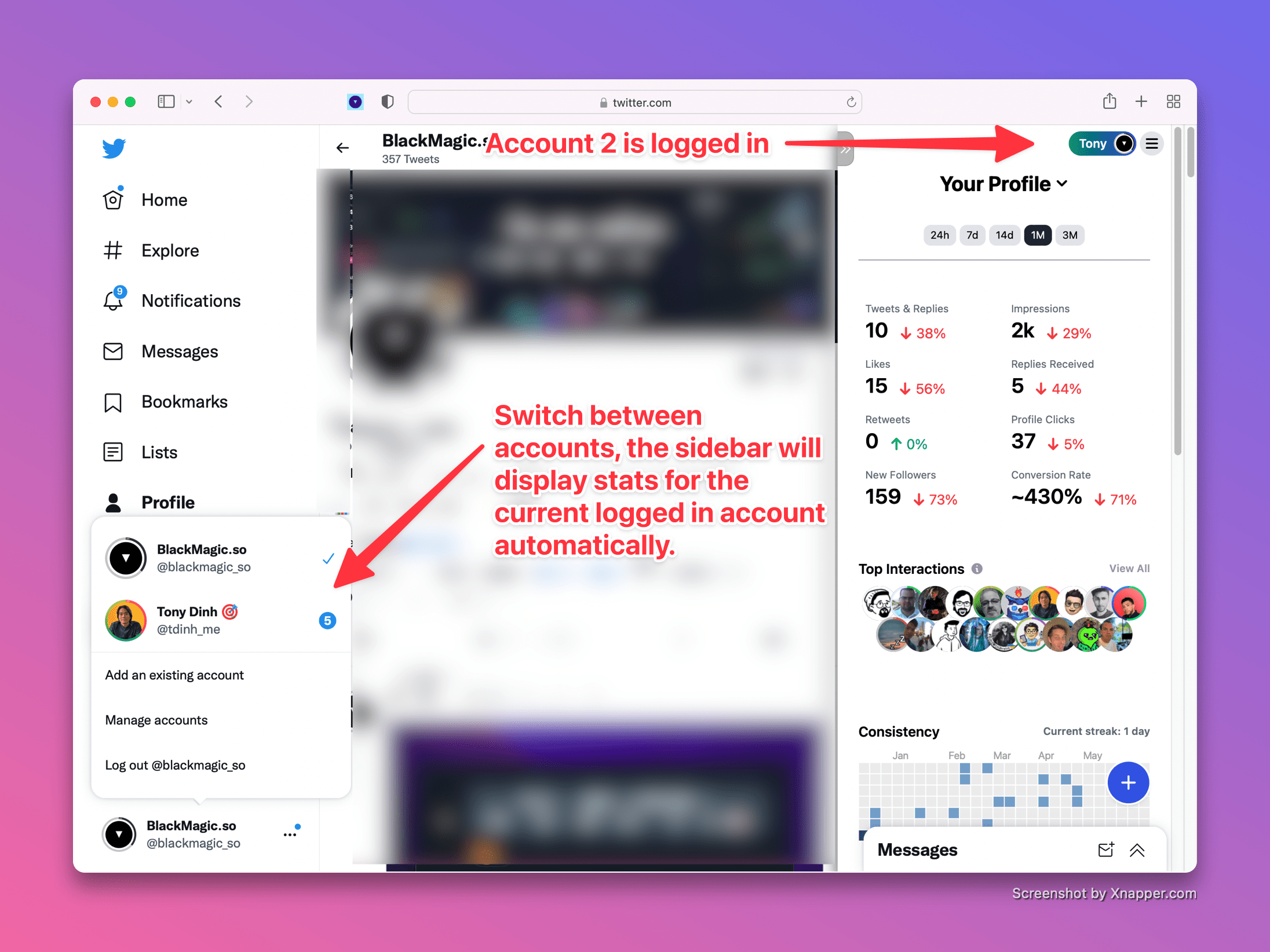 Still need help?
Feel free to contact support@blackmagic.so