You can cancel your subscription anytime with Black Magic.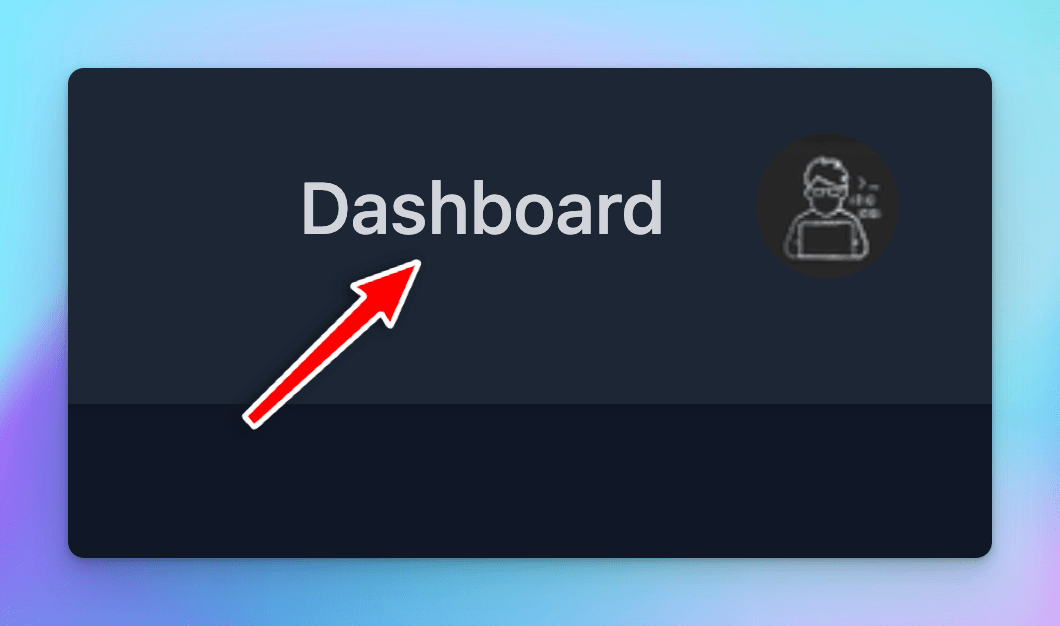 2- Choose Account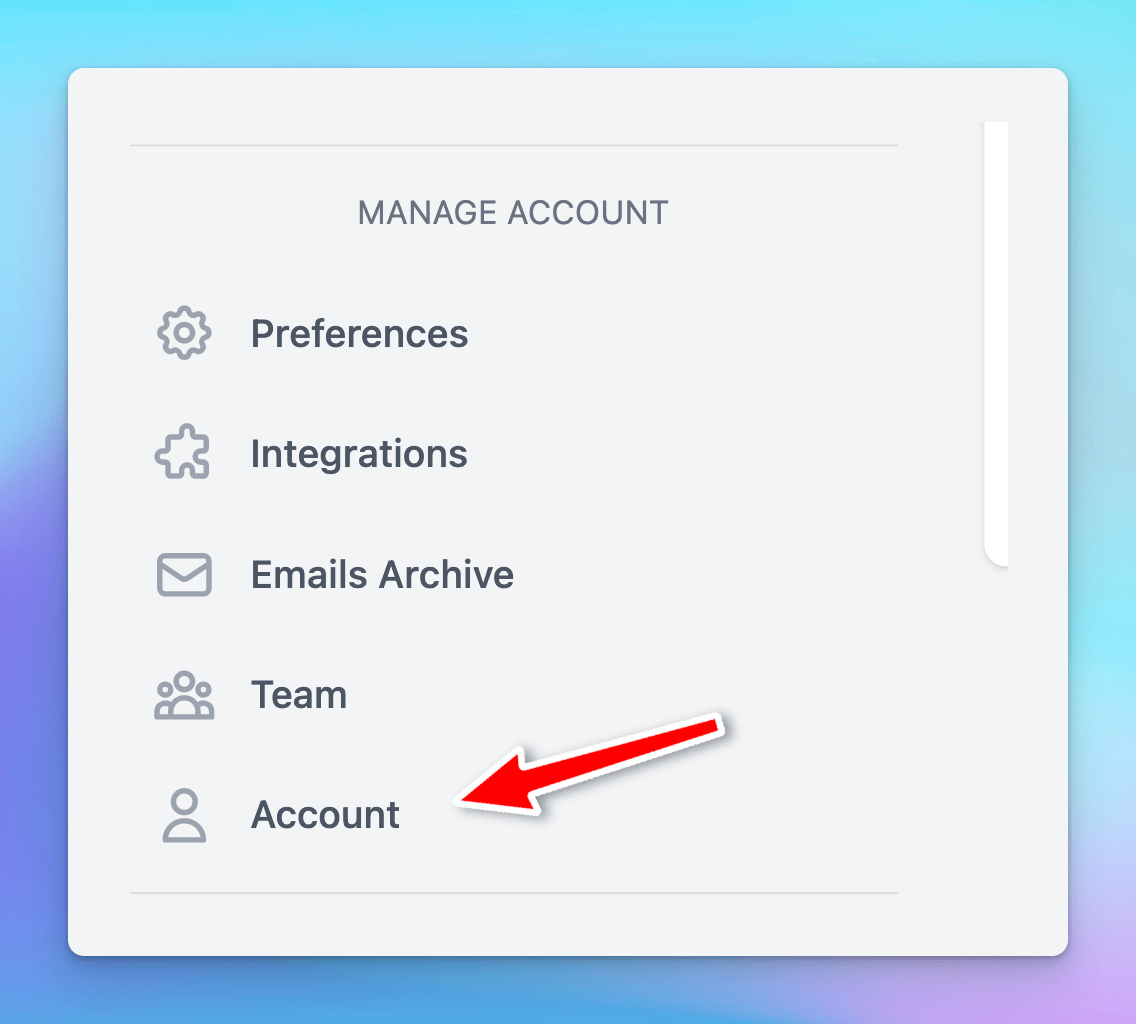 3- Choose cancel subscription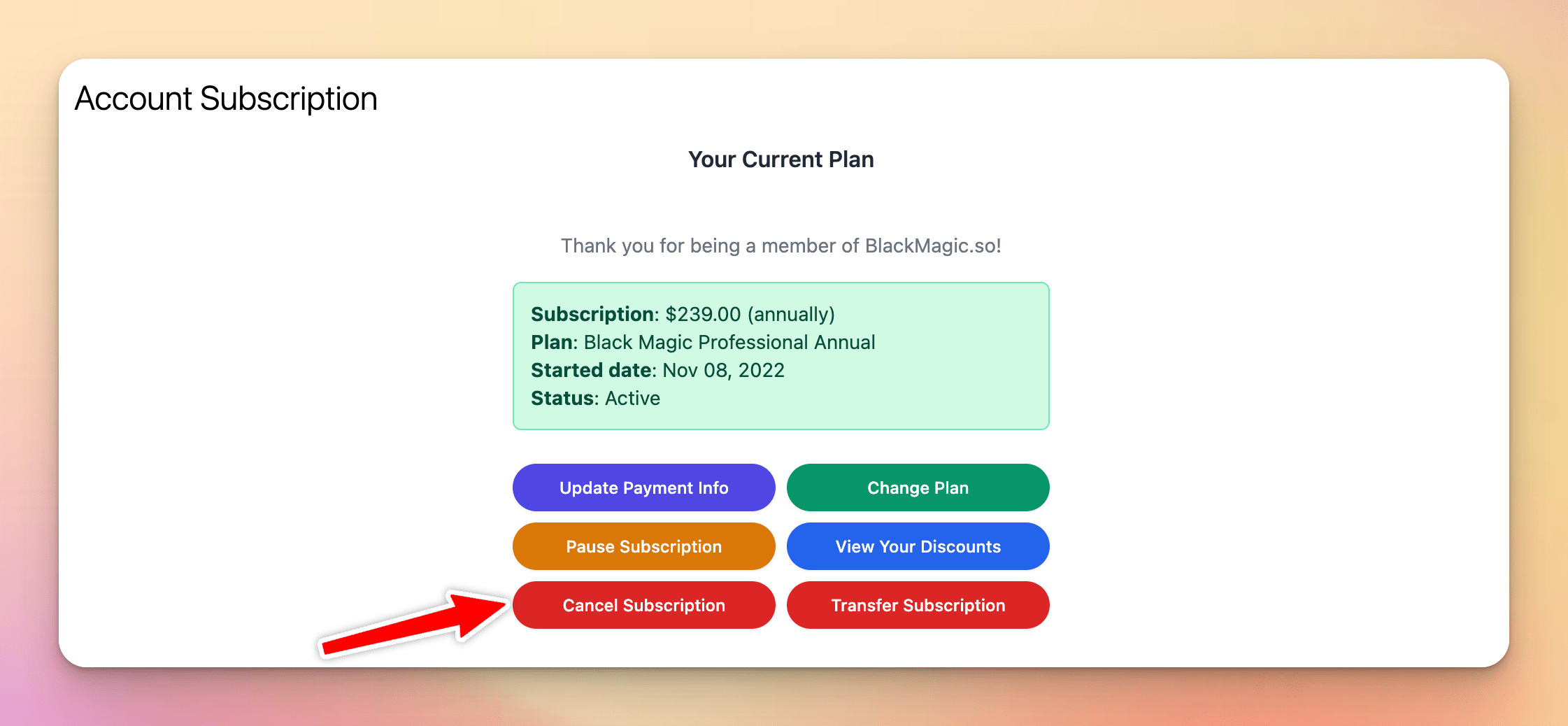 After this step, there're 2 options that you can go with:
Option 1: Stop future payments (Cancel after the end of billing cycle)
Since there's no option to cancel automatically after the end of the current billing cycle, please follow these steps:
4- Click Stop future payments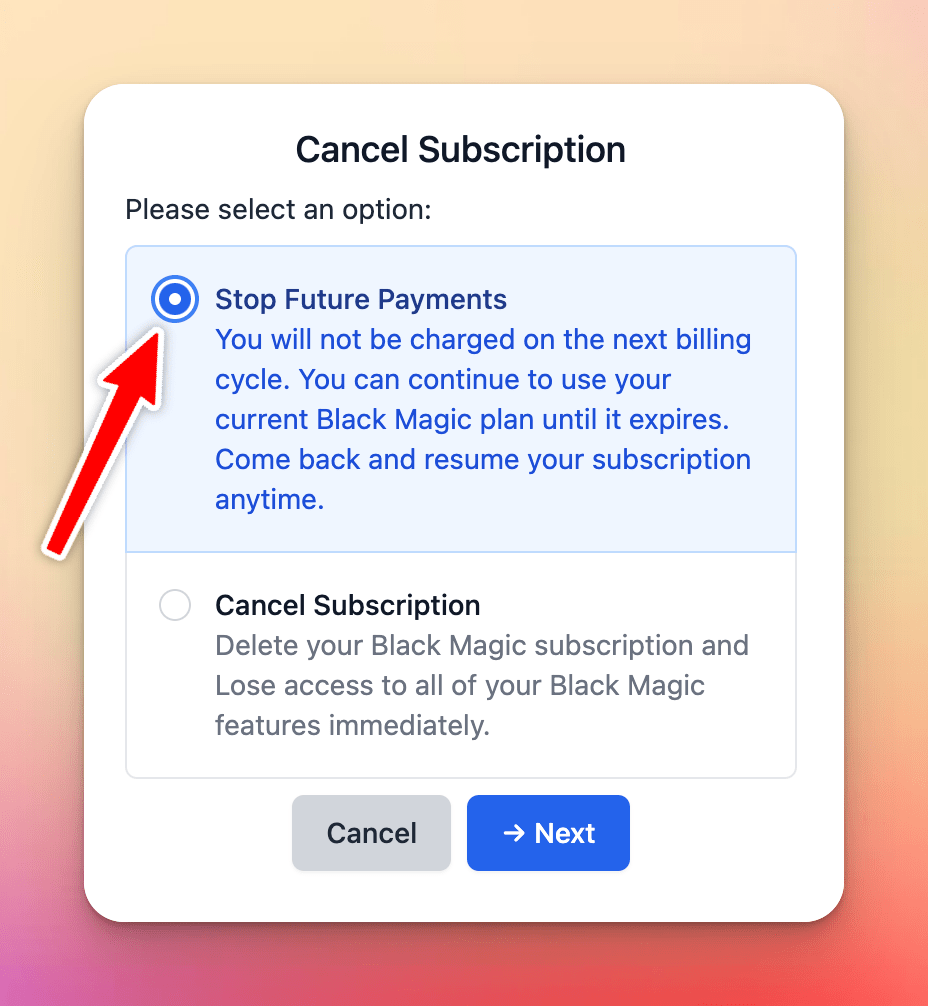 5- Choose Pause for 3 months
With that being said, you will not billed for the next 3 months after your subscription expires.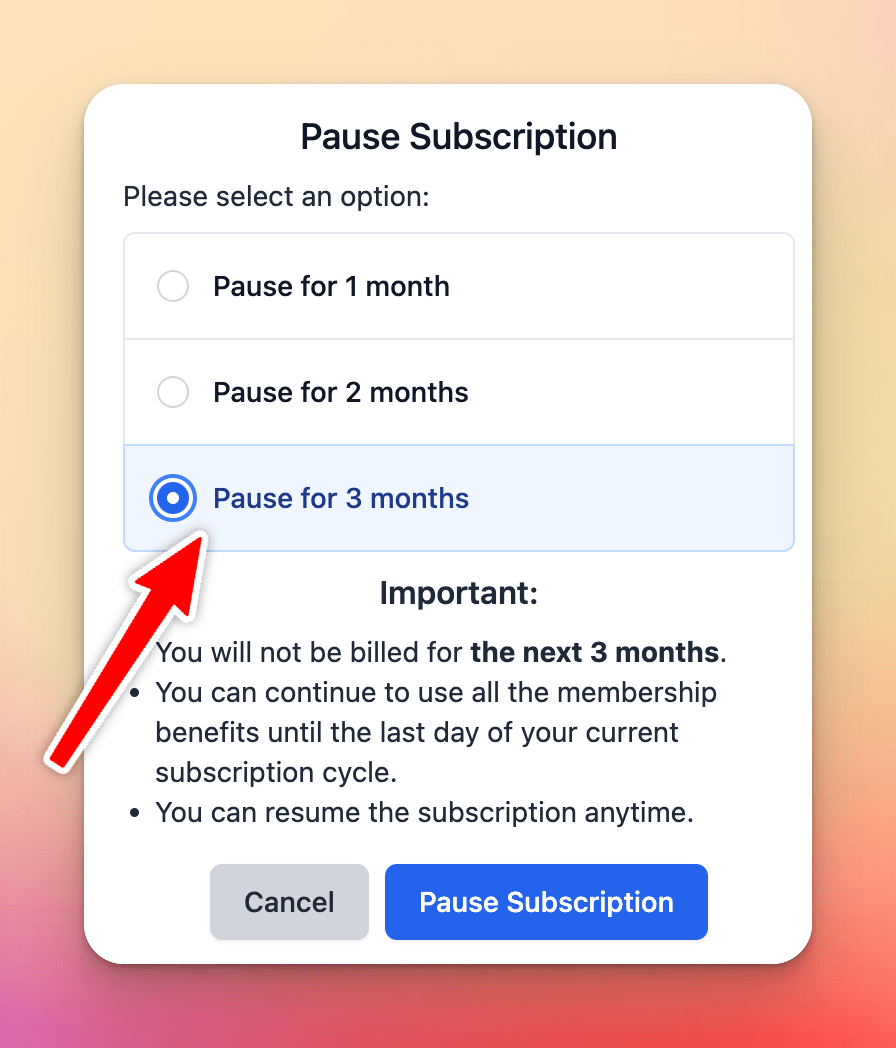 6 - When your subscription ends, you will have 3-month time window to comeback to Black Magic and cancel your subscription forever.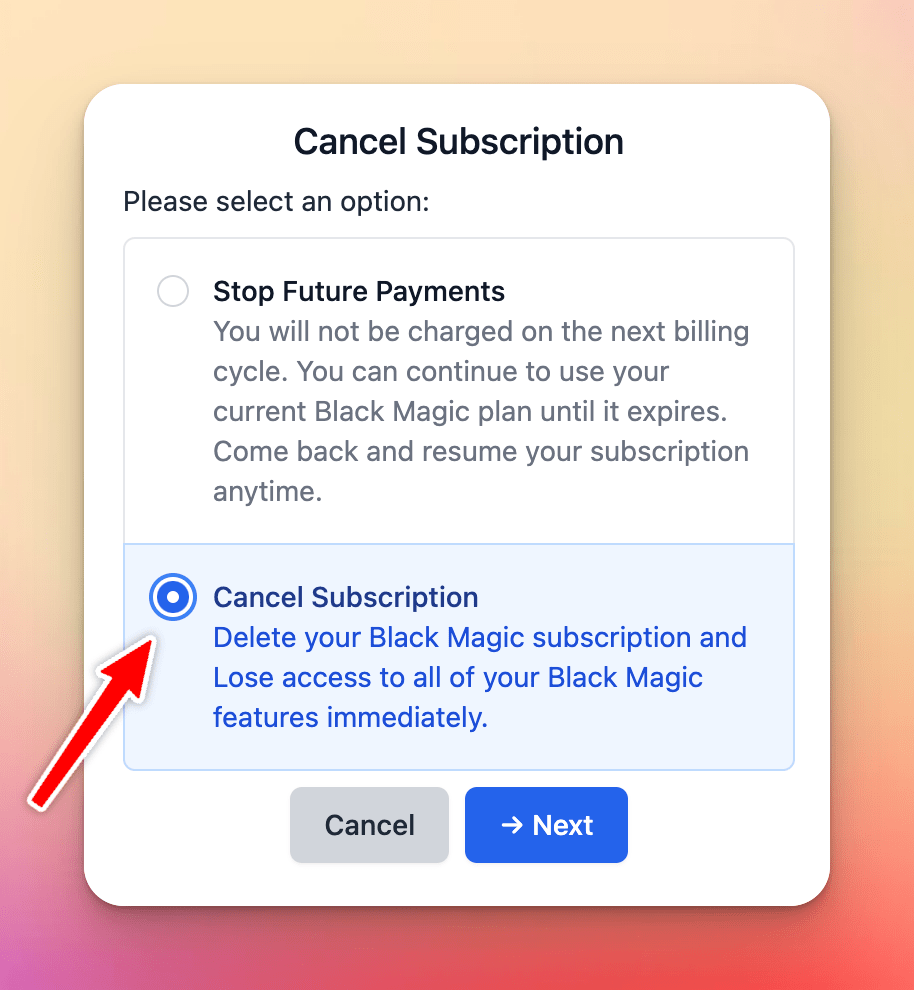 Option 2: Cancel subscription immediately
You can simply choose Cancel subscription and click Confirm to cancel forever.