What is Team?
Black Magic's Team feature allows you to manage multiple Twitter account at a time. With Team, you can
Invite (and remove) your team members using an invite link.
Give access to your Team members all the premium features of Black Magic.
Manage and pay the subscription cost for the whole team.
Please note that this feature is only available for Professional and Business plan.
Difference between Team for Professional and Team for Business
For Professional plan, you can invite any members as you want but you only have the access to see the analytics of your Twitter accounts. With that being said, if the Twitter account invited is not yours, you are unable to see any analytics.
On the other hand, Team for Business works the same but you can have the access to read the analytics of any accounts in your Team members by enabling the "Read-only" button
How to enable Team?
Enter your Team name and click "Enable Team Account"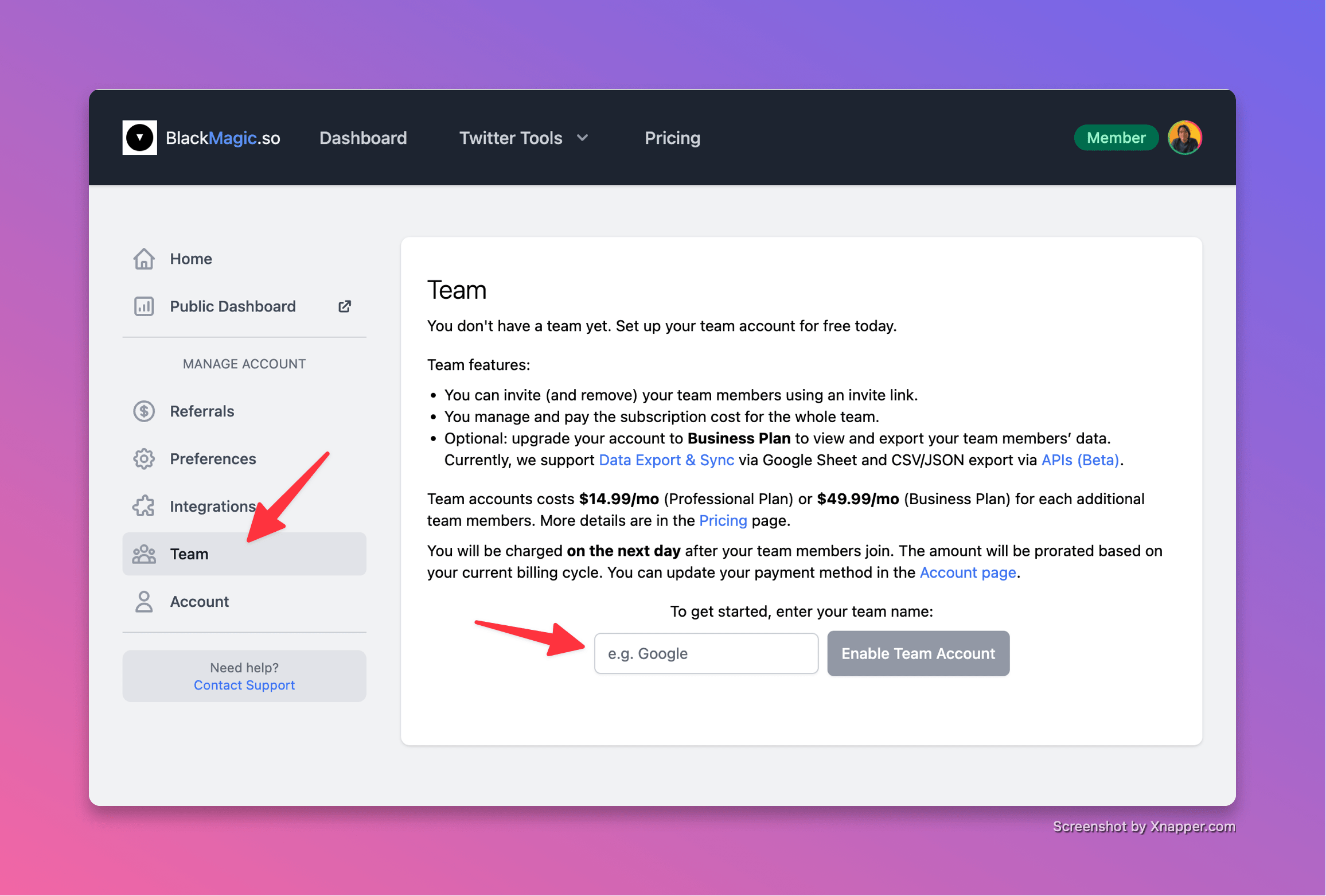 Copy invite link and send to your team members.
*Please note that the request READ-ONLY access checkbox is optional and only available for accounts with Business plan.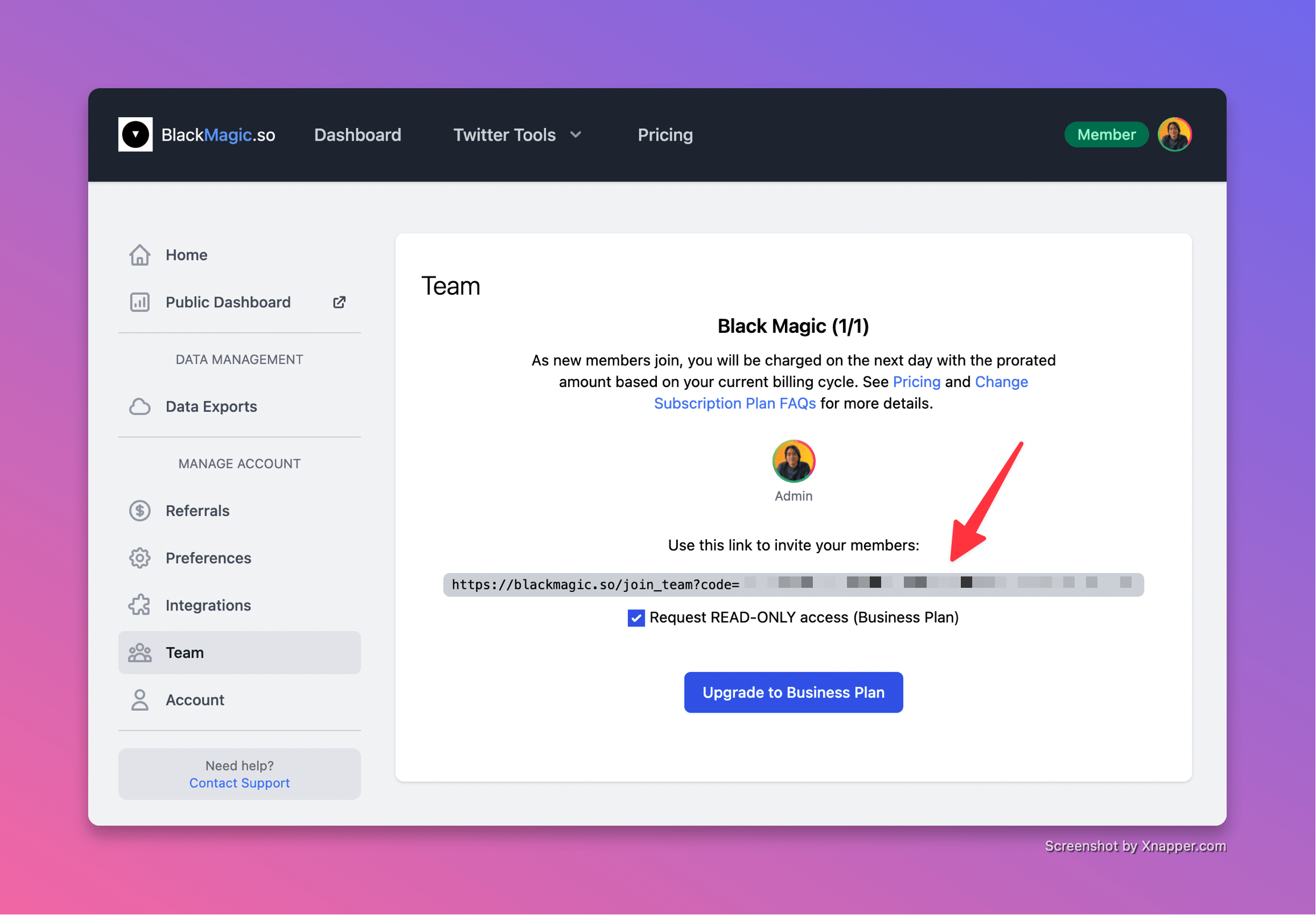 Your team member will receive a link to authorize their Twitter account and join your team.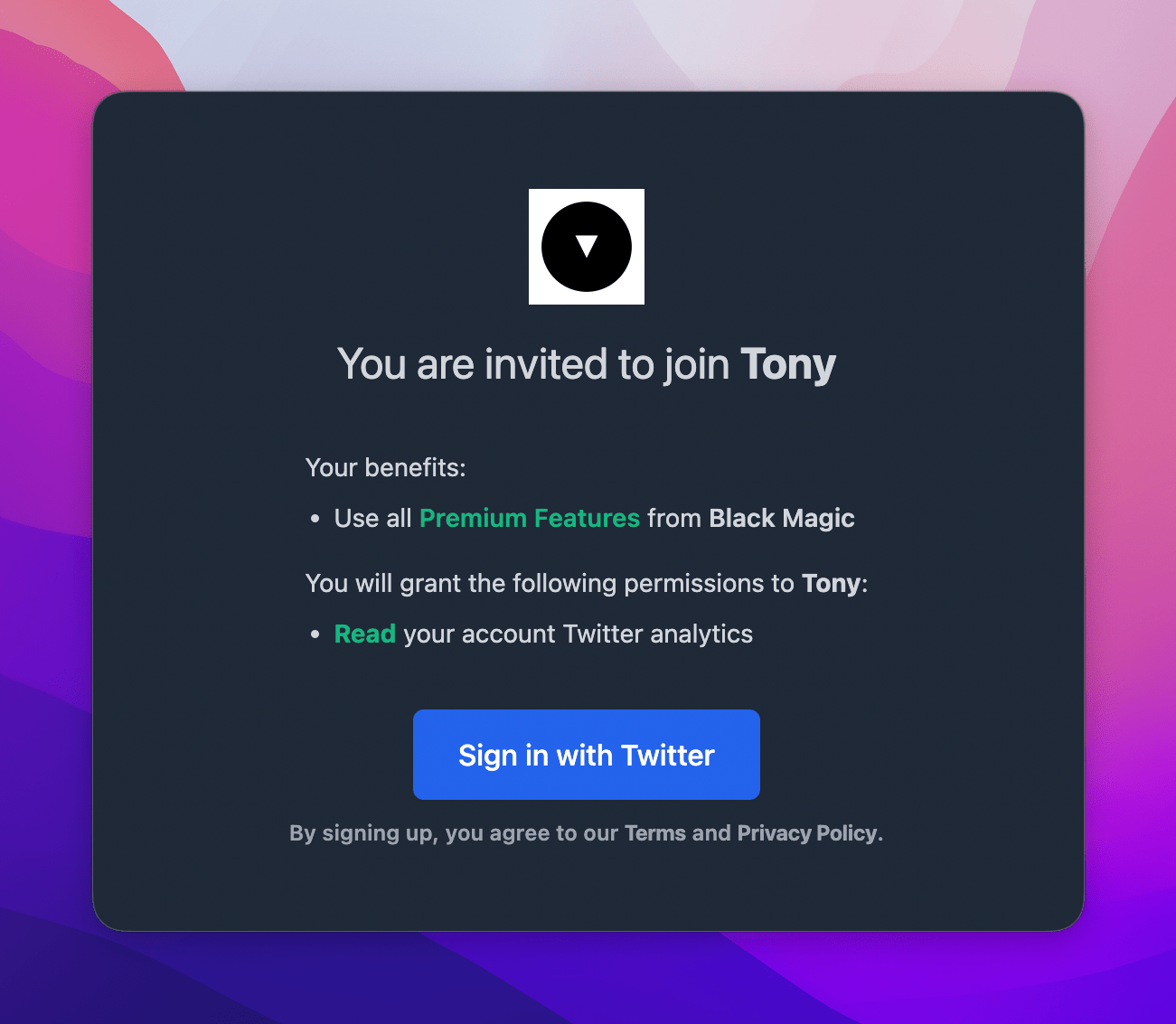 If you are in the Business plan, you can switch between account to read the analytics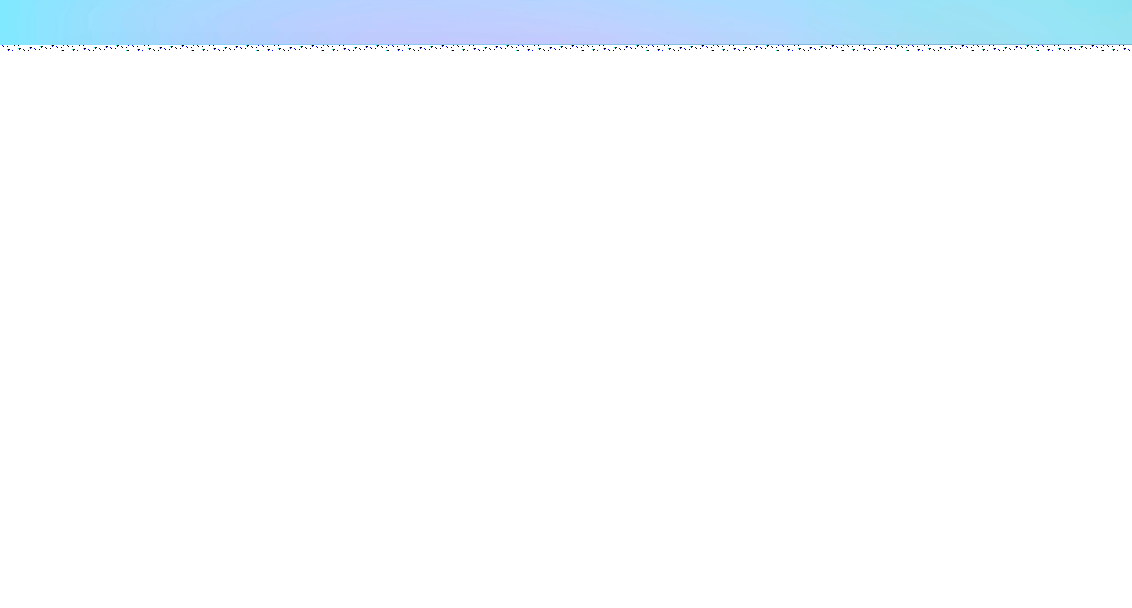 Got questions?
Feel free to reach out to us at support@blackmagic.so